FVL is excited to welcome eight new faculty and staff members for the 2019-20 school year! We wanted to take this opportunity to introduce you to some of the new names and faces you'll be seeing around the FVL.
Seth Jaeger will be serving as a phy ed instructor at FVL next year. He is also the new head coach of the football team.
Before coming to FVL, Seth taught grades 5-8 at St. Paul Lutheran School in Bloomer, WI and subsequently took a call to Winnebago Lutheran Academy, where he also taught phy ed and coached football, track, and strength & conditioning.
Seth and wife Rebekah have four children: Norah (11), Silas (9), Lucy (6), and Abel (3).
Hometown: Johnson Creek, WI
Home Church: Mount Olive, Appleton
Favorite Bible Passage: 1 Corinthians 10:31 -- "So whether you eat or drink or whatever you do, do it all for the glory of God."
Talents/Interests/Passions: "I thoroughly enjoy being outdoors. Much of my time is spent cycling and, my favorite, hunting."
"I am absolutely thrilled to serve the students," Seth said. "So far, I am impressed with the students/athletes that I have had the opportunity to interact with this summer."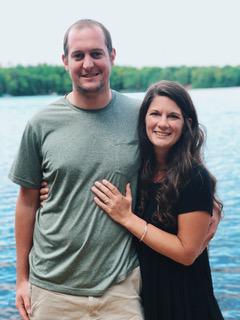 Sara Emmrich will be serving as the Director of Special Education at FVL next year.
Prior to accepting her call to FVL, Sara was a Special Education teacher at the Milwaukee Academy of Science. After that, she accepted a call to serve at St. Marcus Lutheran in Milwaukee as a 4K-4th Special Education teacher.
"Ever since my college days, Special Education transition plans into the real world have been a passion of mine," Sara said. "I am excited to help young adults prepare for lives of service and love to help plan their unique futures. I am very passionate about students with disabilities being able to attend Lutheran schools."
Sara is engaged to Aaron Zuberbier (FVL alumnus); the two will be married this winter
Hometown: Jackson, WI
Home Church: Mount Olive, Appleton
Favorite Bible Passage: Deuteronomy 31:8 -- "The LORD himself goes before you and will be with you; he will never leave you nor forsake you. Do not be afraid; do not be discouraged."
Talents/Interests/Passions: "I love to go fishing! There's something about being on a lake with friends and family, enjoying God's beautiful creation."
What most excites you about serving at FVL: "I'm excited for a new challenge and having the opportunity to disciple older kids."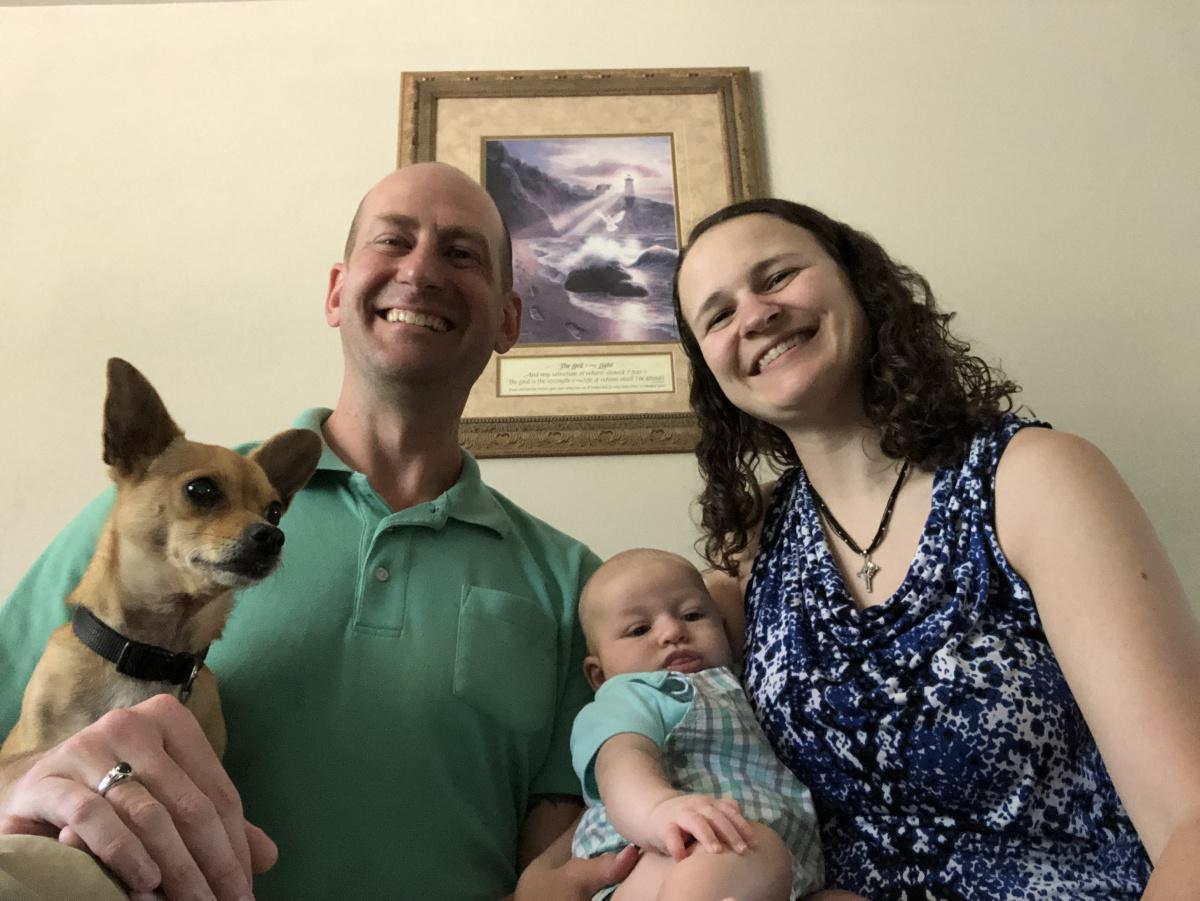 Matthew Foxen will be serving as an English instructor this upcoming school year. He will also be assisting with FVL Theatre productions.
Prior to coming to FVL, Matthew has served around the country and around the world! For four years, he taught English literature in Chiang Mai, Thailand. He then served at Trinity in El Paso, Texas. While there, he also earned his MA in English and American Literature from the University of Texas. Matthew then taught at Trinity-St. Luke Lutheran School in Watertown, WI for three years, after which he taught at Great Plains Lutheran High School in Watertown, South Dakota.
Matthew and wife Brittney have a three-month-old, Julian. He looks forward to being closer to his and Brittney's families, who reside in Brillion in Oconomowoc.
Hometown: Matthew grew up in Broken Arrow, Oklahoma and Crete, Illinois
Favorite Bible Passage: John 14:1 -- "Do not let your hearts be troubled. You believe in God; believe also in me." Matthew finds an incredible sense of comfort in this verse, as well as a reminder that choices in our life actively have positive or negative effects on us.
Talents/Interests/Passions: "I've been trying to teach myself to play banjo for the past few years."
"One of the opportunities I get as a teacher here is to help with theater," Matthew said. "What I've seen of Fox Valley's auditorium so far: the stage, to the tech booth, to the backstage workshop, to the green room, to the storage rooms for costumes and props, has all blown my mind. I am very excited to be a part of such a blessed program."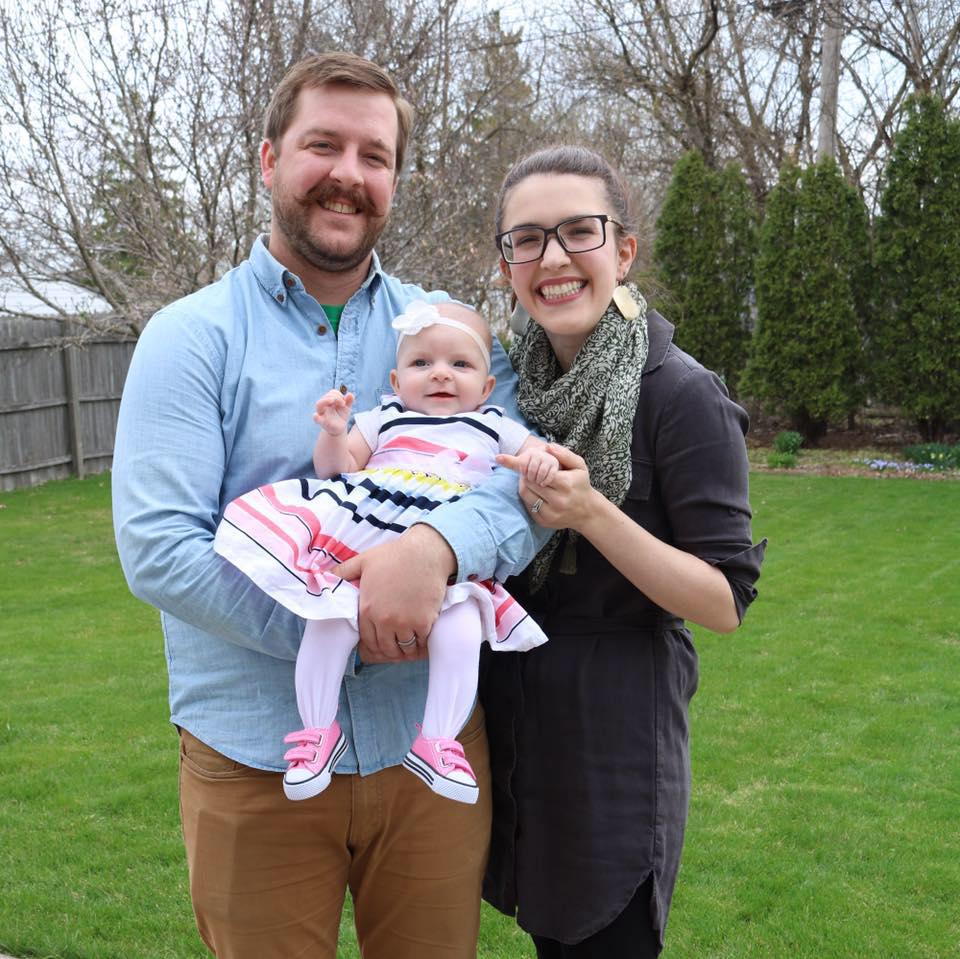 Katelynn Dorn will be serving in FVL's science department, teaching biology and biomedical science! She will also be FVL's new head dance coach.
Before accepting her call to FVL, Katelynn served at Nebraska Lutheran HS for five years where she taught science.
Katelynn and husband Tyler have one daughter. Tyler will be teaching 7th grade at St. Mark Lutheran School in Green Bay.
Hometown: Richfield, WI
Favorite Bible Passage: Isaiah 40
"I was excited to take the call to FVL to get a chance to teach biomedical science and be a part of the STEM program and expose students to that career path," Katelynn said. "I'm really looking forward to teaching biology this year, coaching the dance team, and getting to know the students and FVL family."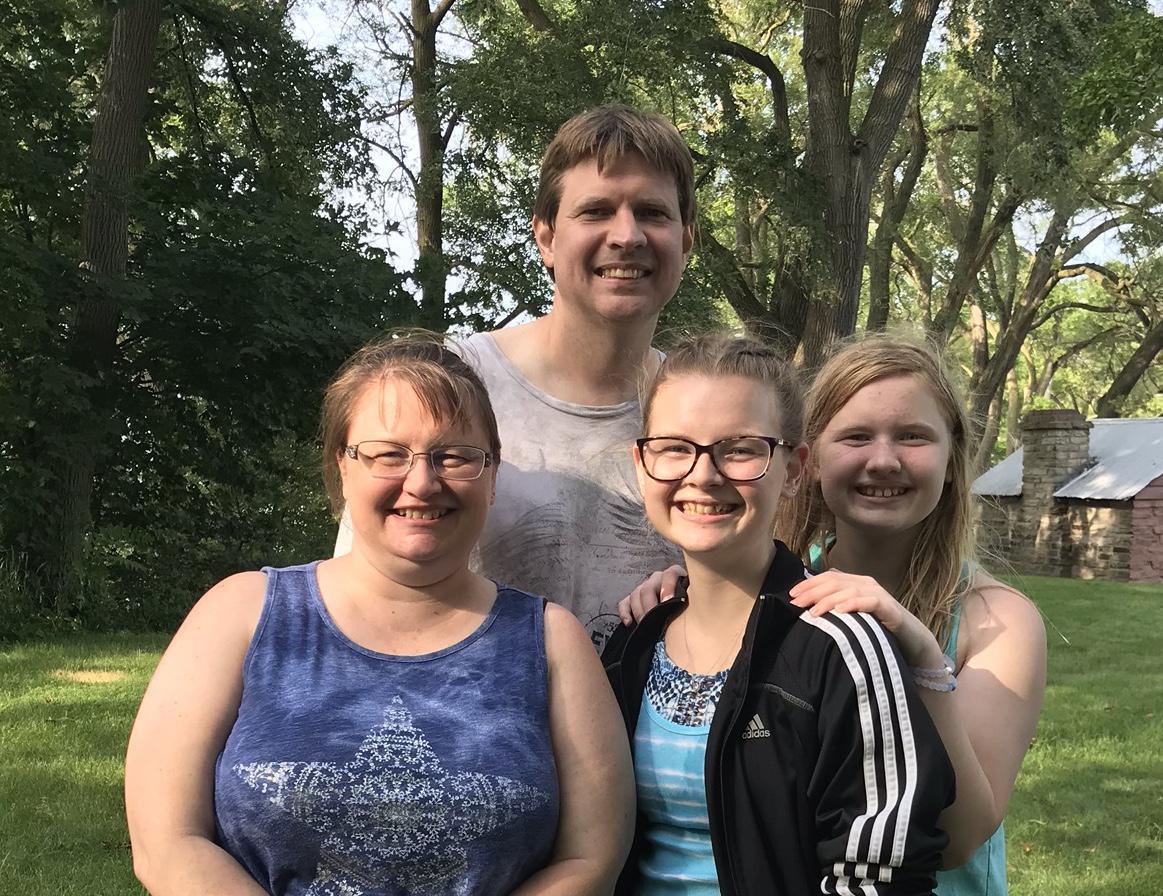 Please welcome Tammy Fick to the FVL Business Office! Tammy brings a wealth of experience from working at ThedaCare for nearly 20 years.
Tammy and husband Dan have two daughters: Allonna (FVL class of '20) and Bethany.
Hometown: Green Bay, WI
Home Church: Mount Olive-Appleton
Favorite Bible Passage: John 3:16 -- "For God so loved the world that he gave his one and only Son, that whoever believes in him shall not perish but have eternal life."
Talents/Interests/Passions: Reading & family time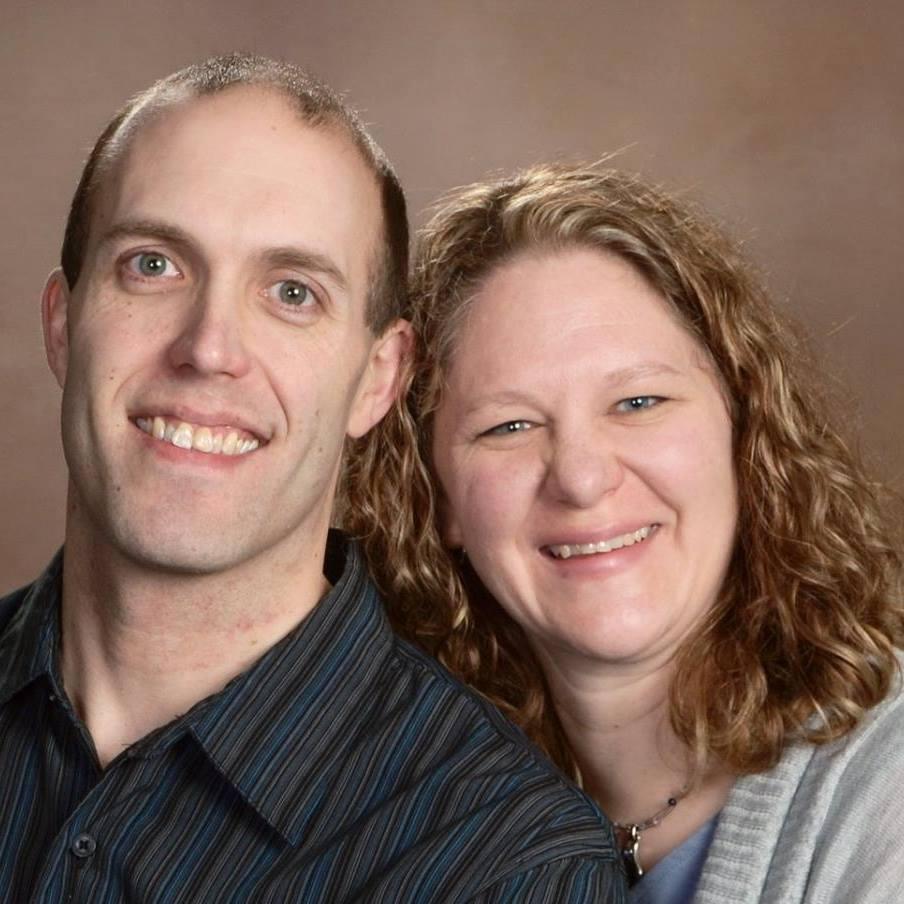 Please welcome Jenny Koch to the FVL Business Office! Jenny brings experience with her from working as the School Financial Assistant at Trinity Lutheran School in Marshfield, WI.
Jenny and husband Steven have three daughters: Amelia, Bethany, and Autumn.
Hometown: Horicon, WI
Home Church: Mount Calvary-Menasha
Favorite Bible Passage: Joshua 1:9 -- "Have I not commanded you? Be strong and courageous. Do not be afraid; do not be discouraged, for the Lord your God will be with you wherever you go."
Talents/Interests/Passions: Canoe camping
"I am so thrilled to be a part of helping young people grow in their faith and knowledge of the Lord," Jenny said. "I am not a teacher, but I am blessed to be able to support this ministry with the talents I do have."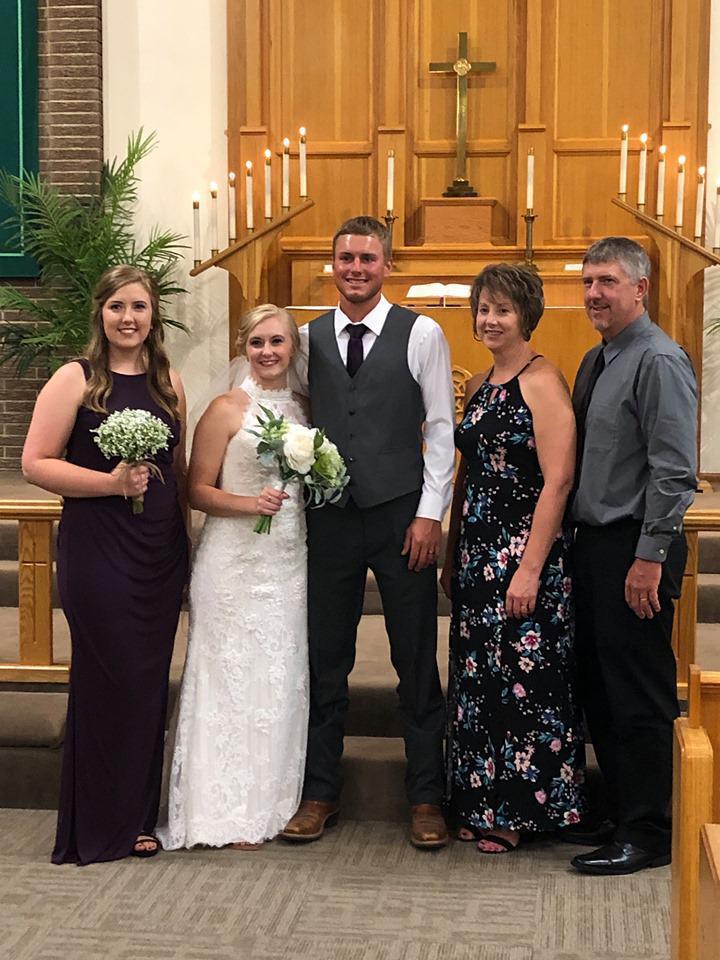 Please welcome Dawn Stiller to FVL! Dawn will be the new Guidance Office Assistant as Rachel Fowler transitions to the Activities department. Before coming to FVL, Dawn worked in administration at a behavioral health private practice.
Dawn and husband Duane have been married for 28 years. They have two children together: Autumn (23) an art teacher & recently married to Jacob Tietz, and Megan (21) a student at UW-Stout majoring in Packaging Engineering.
Hometown: Omro, WI
Home Church: Immanuel-Greenville
Favorite Bible Passage: Psalm 92:2 -- "Proclaiming your love in the morning and your faithfulness at night"
Talents/Interests/Passions: Camping, hiking, and bicycling
We are excited to welcome Shayne Clausen to the FVL family! Shayne will be serving as our part-time Assistant to the Director of Enrollment.
Born and raised in Appleton, Shayne and husband Matt were both '92 graduates from FVL. For the past 18 years, they have traveled around the world while Matt was in the military, and they are excited to be back in Wisconsin and near their families!
Shayne and Matt have two children: Reagan (class of '23) and Dane, a 6th grader at Mount Olive-Appleton.
In her spare time, Shayne enjoys reading and volunteering.